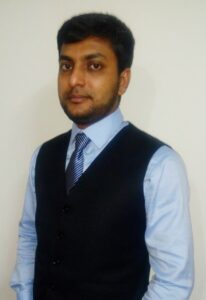 I am Md Mazharul Islam and Md Shafiqul Islam is also with me for support. I am a consultant (industrial engineer) and I have also interested in technology. Especially I have more interest in soundproofing the noisy area with acoustic tools.
I have learned some practical appliances and still, now I am learning new things about new technical applications.
I have worked with tools, industrial attachment, lean manufacturing tools, process development, etc. These topics are my core subjects. If you wish, you may want to know more about me.
I have gathered some ideas about using acoustic accessories for soundproofing the required area.
I share the posts according to my knowledge. Especially at first, I analyze the data before writing.
Remember, You may not get the actual result from acoustic foam if you aren't able to set up these accessories at the exact location. After reading my blog posts, please set up all soundproofing accessories in the proper place. If you are not able to do it accurately, you can't get the maximum facility from soundproof material.
I write about soundproof information on my website (Mr Sound Noise) so that some sufferers get easy help for making their environment silent.
You know that in our world, some people can't live in peace in noisy areas. This is the reason why I have decided to share some soundproofing techniques with those people who don't know about it.
Note: If you don't have any experience implementing soundproof accessories, it will be better to call a professional person.
If you want to know more, you can contact me without hesitation. See the answers to the questions in my quora profile.
You can also check my activity on social media (Facebook).
Best of luck
Md Mazharul Islam (author) & Md Shafiqul Islam (contributor)